Expert Articles & Advice
June 15, 2017
According to the US Energy Information Administration (EIA), residential lighting consumption for 2014 was about 150 billion KWh, or roughly 14% of total residential electricity consumption.
June 1, 2017
In life, first impressions are important. For your home, the entryway offers a first impression for your visitors. No matter the layout or size of your entryway, it should set a warm and inviting mood for your guests as soon as they walk to your front door.
Special Offers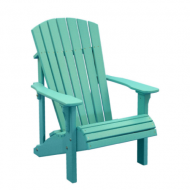 In celebration of our 25th Anniversary, we now have Adirondack chairs on sale for $16.99 each!