Bulletin Board
We will be closed on Monday, September 4th for Labor Day.
Expert Articles & Advice
August 15, 2017
Choosing the right type of fence for your home can be a difficult project to complete. There are various styles and options to choose from in addition to managing costs and installation. Use this article as your go-to guide for finding the fence that best meets your needs.
August 1, 2017
The best way to turn leads into customers is to educate them. In fact, some research has shown that more than half your leads will buy a deck from you if they're properly educated about their deck options upfront and given time to think them through.
Special Offers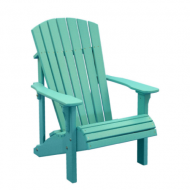 In celebration of our 25th Anniversary, we now have Adirondack chairs on sale for $16.99 each!