Bulletin Board
Are you ready for Fe-burrrrr-uary? Come see our wide selection of work gloves including Ironclad Cold Condition gloves. If you have to work outside you might as well do it with warm hands!
Expert Articles & Advice
February 15, 2017
Winter is on the way, and that means it's time to get the house ready for the cold days ahead. Winterizing your home is the best way to avoid unexpected maintenance and repair bills during a time when you need your heating and other systems the most.
February 1, 2017
Picking paint colors that you want to use inside your home is not an easy task because in all likelihood you will actually want them to last a while. Here are some things that you should consider when picking interior paint colors:Does it "fit" with your home?
Special Offers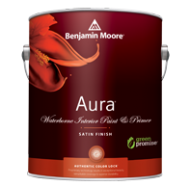 With this coupon, get $4 off per gallon of Benjamin Moore Regal & Aura paints!
Valid 2/01 - 2/28/2017